Being kind of confused which MG is No. 99 after seeing Strike Noir, even though I did blog about the prototype image of Strike Noir quite some time ago. So, the blame is on me, since I was hoping so very dearly that No. 100 will go to Zaku II Ver. 2.0. Now I realize that it's not. Zaku II Ver. 2.0 will only be MG No. 97, and the actually No. 100 will only come in August, in conjunction with a full 12 years commemoration of the MG line started in July 1995. Who's going to be that MG is still unclear, and it seems to me that we will remain unclear for another few months.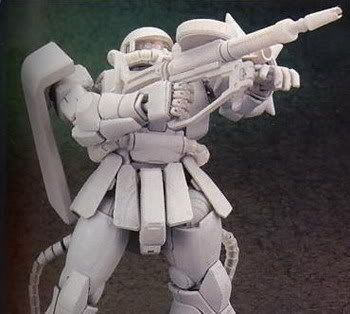 Another cool image of Zaku II Ver. 2.0 - Image from Uwants.com
Kind-of disappointing for me, maybe I was looking too hard. Nonetheless, Zaku II Ver. 2.0 will be awesome, and will definitely be one of future purchase.
From Hobby Shop Midori, a limited production
MG Zeta Ver. 2.0 (Green Divers color ver.)
will be out in March, which is this month. The price is 5,000 Yen. Get this if you're a hardcore Amuro Ray fan, or if you're interested in its special decal/sticker design, but don't expect anything extra from MG Zeta Ver. 2.0. Anyway, since it's on limited production, that's might just be a reason to get your hands on it, right?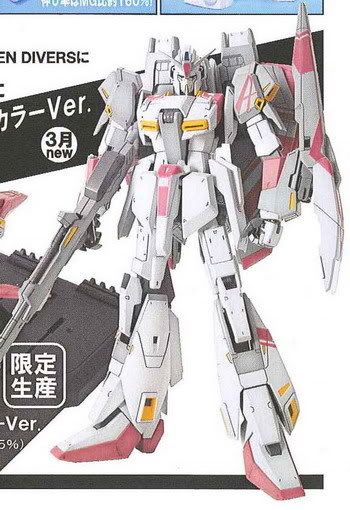 Also,
HGUC Acguy
coming out in April at a price of 1,400 Yen. Not as sophisticated as the MG Version, but would definitely feature quite a bit of action. What I can guess from the Japanese description is that the stretching of the claw arm will require extra parts.